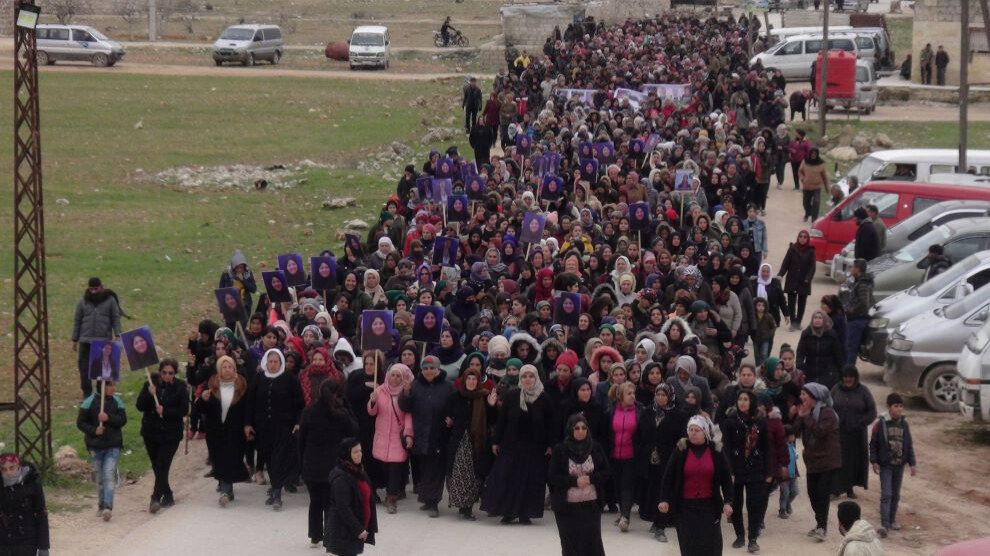 Women in Raqqa and Şehba have protested against the murder of Sada al-Harmoush and Hind al-Khedr. The two local Arab women politicians were abducted and beheaded in northern Syria, IS has claimed responsibility.
In Raqqa and Şehba, women protested against the murders committed by the "Islamic State" (IS) of the two local politicians Sada al-Harmoush and Hind al-Khedr in the northern Syrian canton of Hesekê.
In Raqqa, the former "capital" of the IS caliphate, hundreds of women took to the streets with photos of the two female politicians beheaded by IS on 22 January. Banners carried read "We will defeat terror" and "Fighting women shall live". In Na'im Square, where the IS carried out public executions during its reign of terror, Itimad al-Ahmed gave a speech on behalf of the Women's Council of Raqqa and declared that women will not give in to the Islamists: "Their attacks will not stop us from continuing to build our democratic project. We will continue the work of Sada and Hind."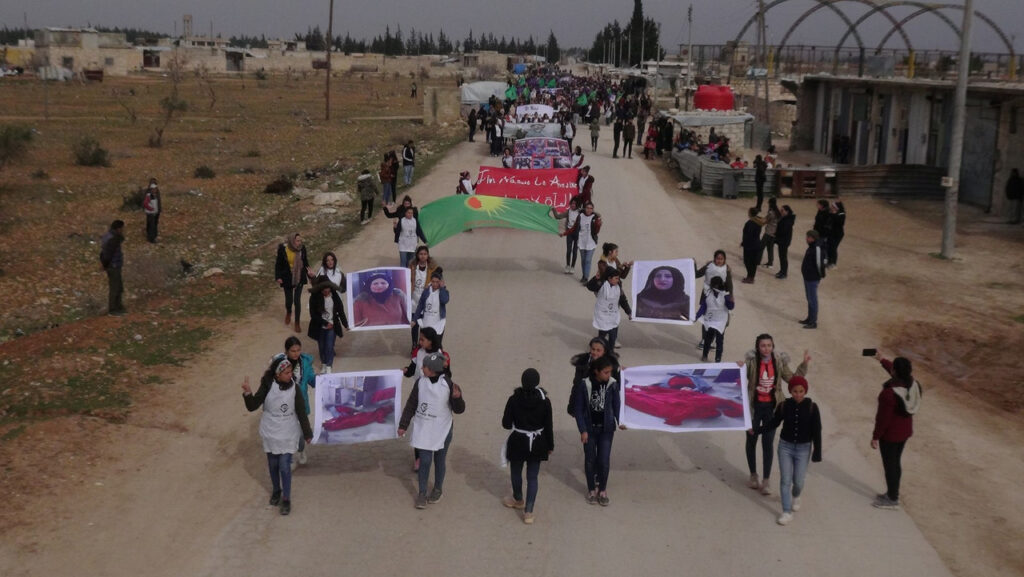 Several actions took place in Şehba in north-western Syria. A rally in Fafin organised by the "Council of Free Women in Şehba" condemned the international silence on the crimes of the Turkish state and IS in northern Syria. "As Kurdish, Arab and Turkmen women in Şehba, we declare that the attacks will not reach their target. We will continue to fight."
In Ehdas, women demonstrated against the killings of Sada and Hind committed by IS and against the massacre committed by the Turkish state in Til Rifat, where four people, including two children, were killed on Saturday.
https://anfdeutsch.com/rojava-syrien/sada-und-hind-leben-in-unserem-kampf-weiter-24157