100 reasons for 100,000 signatures was our motto. We and you have diligently collected signatures worldwide. Women all over the world felt addressed, identified themselves and understood the cause and the fight against feminicide and participated as a matter of course.
While we posted one of the reasons every day, unfortunately the present caught up with us and patriarchal politics gave us reasons to be against this system and their leaders every day anew.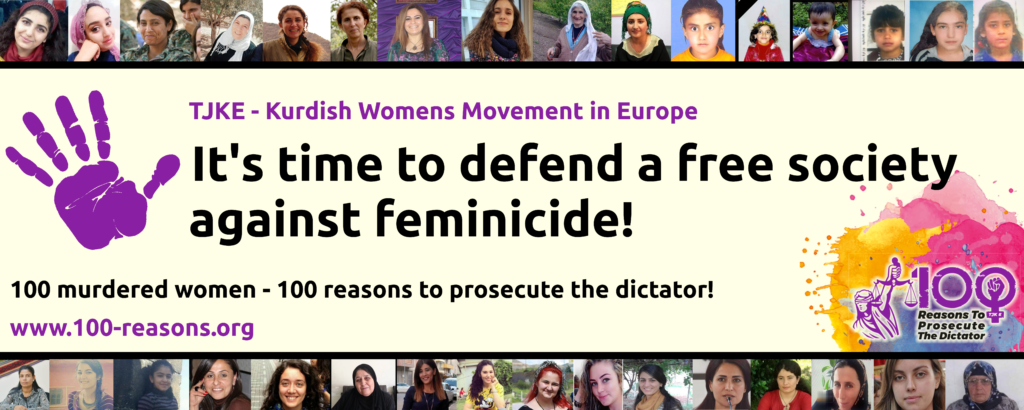 Erdogan is not only involved in 100 targeted murders of women and this issue does not only concern Kurdish women. You and we have proven that this issue concerns more than just women and individuals. We have brought the issue of feminicide and the desire for accountability and justice to the centre of our societies through this campaign. Today we count 96,776 signatures. This result motivates, strengthens and makes us happy.
Join us as we collect 200,000 signatures by 8 March! When women fight together, no one can set limits to them. Let's show the patriarchy what it means when women organise together in solidarity worldwide and without any borders.
We embrace all our sisters worldwide, thank them for so much motivation and solidarity and look forward to the second round because we do not tolerate feminicide anywhere! Together we are strong, together we are dangerous, together we are the downfall of patriarchy.
JIN JIYAN AZADI
Your 100 Reasons Campaign Team