Within two days, two leading activists of the Kurdish women's movement in Turkey, Ayşe Gökkan and Zeynep Ölbeci, were arrested. The TJK-E sees this as an aspect of the feminicidal politics of the fascist Erdogan regime.
The Kurdish Women's Movement in Europe (TJK-E) released a statement on the arrest of TJA (Free Women's Movement) spokeswoman Ayşe Gökkan and TJA activist Zeynep Ölbeci on alleged terror charges in Turkey.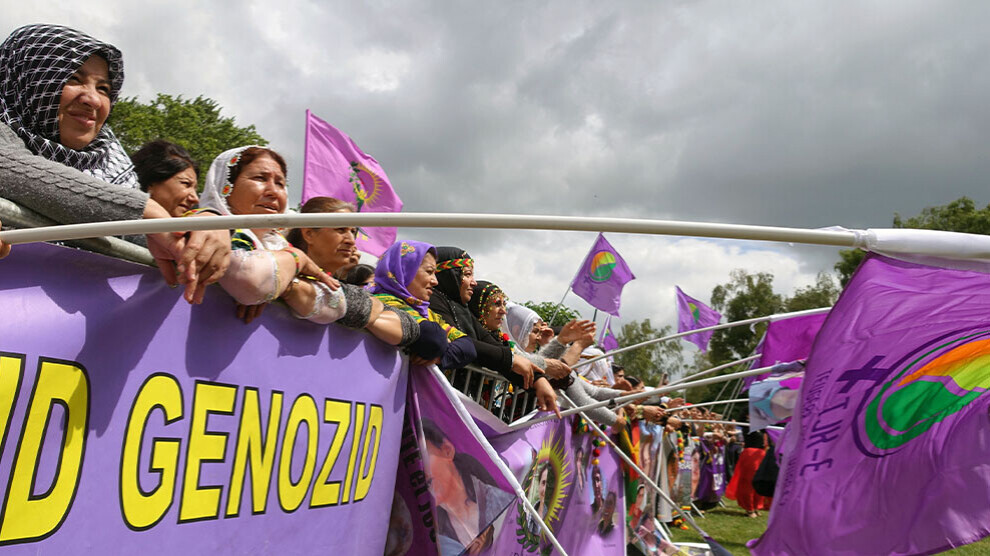 TJK-E recalled that Gökkan has already been arrested 83 times and has been on trial 600 times, saying: "Ayşe Gökkan is a very well-known international activist who has been leading a tireless struggle for the democratization of society in Turkey and the Middle East. In international women's platforms and conferences, she has made a significant contribution to the fight against violence against women and for women's influential participation in political processes."
Defining the arrest of the two activists as one aspect of the feminicidal policies of Erdogan and the fascist AKP/MHP regime to silence women, TJK-E continued: "We condemn this brutal war against women fighting for a free society! As TJK-E (Kurdish Women's Movement in Europe), with our campaign "100 reasons to prosecute Erdogan!" we will discredit and demand accountability not only for the crimes against the murdered women, but also against those women whom the regime is afraid of and therefore wants to silence."
"They can imprison more and more activists – we know that the reason for this is their fear of the Free Women's Movement (TJA), which is waging an unstoppable struggle against the regime of the patriarchal system!"
TJK-E vowed that they will never be silent until those responsible for their feminicidal policies are condemned!