The Kurdish women politicians Sêvê Demir, Pakize Nayır and Fatma Uyar were murdered on 4 January 2016. Their comrade-in-arms Kezban Kuday remembers the three revolutionaries killed by special forces.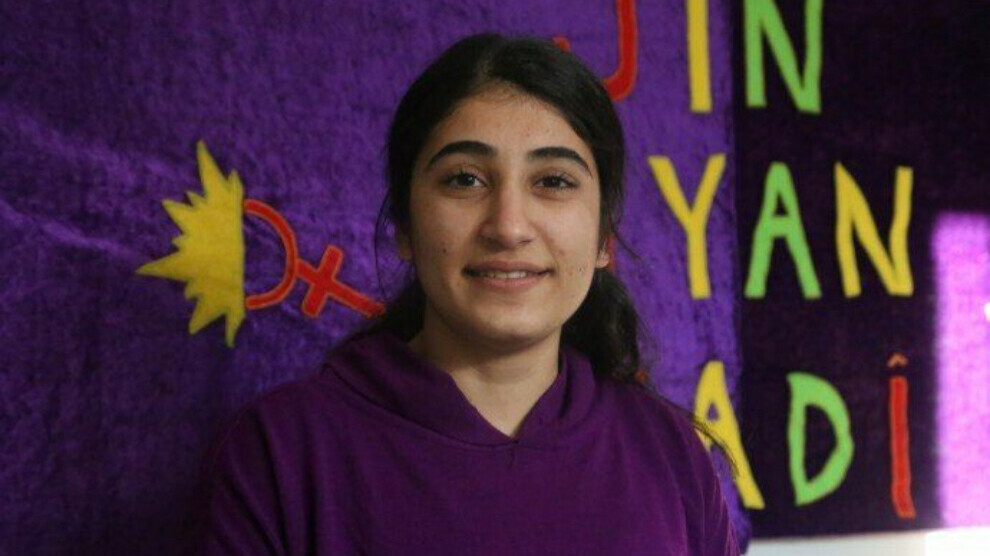 On 4 January 2016, the Kurdish politicians Sêvê Demir, Pakize Nayır and Fatma Uyar were murdered by Turkish special forces in the northern Kurdish town of Silopîya (Turkish: Silopi). The young activist Kezban Kuday worked closely with the three women. She recalls the three women and their murder in an ANF interview.
"Bad things are coming"
Kuday reports that a few days before the curfew in Silopîya, all civilian state officials were withdrawn from the district on the orders of the district administrator. Pakize Nayır, then co-chair of the Silopîya People's Council, had told her in light of this: "This shows that very bad things are about to be done to the people here." This premonition of Nayır's was soon to become reality.
"She was targeted for murder"
As early as 14 December 2015, tanks were deployed in Silopîya and snipers were stationed all over the city, Kuday explains, continuing, "Pakize was injured by gunfire from an armoured vehicle as she tried to get to her aunt's house in the Yeşiltepe neighbourhood. Subsequently, Sêvê and Fatma were shot from the vehicle at the same location. The injured friends called the party leadership to arrange for an ambulance. The ambulance was supposed to come, but nothing happened for hours and the three women lay injured on the ground. But not only that, shots were constantly fired into the area where the injured women were. No one was allowed to approach them. Those who took their heads out of cover to help were immediately fired upon by snipers. The three women were targeted and murdered."
"The bodies were mutilated beyond recognition".
Sêvê Demir, Pakize Nayır and Fatma Uyar were leading protagonists in local politics. Kuday elaborates, "We know that the three women politicians were targeted because of their work. Because of this, they were executed and their bodies mutilated. This was even confirmed in the autopsy reports, as their bodies were mutilated beyond recognition and riddled with dozens of bullets. The women were dearly loved by the people of Silopîya. Their joy and morality are unforgotten. Whenever a woman had a problem, Sêvê, Fatma and Pakize were the first people to talk to. For the children they were children, for the old they were old people. During women's actions we always saw them in the front row calling Jin, Jiyan, Azadî. No matter which front door you knock on in Silopîya today, people will tell you about the attitude, sacrifice and struggle of the three women. They have made themselves unforgettable in people's memory as 'the three revolutionaries'. They represent role models and a perspective for us as young women with their attitude."
"Never intimidated despite all the violence"
Kuday says Pakize Nayır used to say, "If Botan wins, then all humanity wins." She further reports, "Every time she called, the injured Pakize would declare, 'We will not be defeated.' With her work, she left a legacy of resistance and struggle to women. Pakize was a leader. She was always committed and could conceptualise many things and always give good evaluations. Fatma fought with great love and passion. She had a strong will and was committed to her word. Her discipline and willingness to sacrifice were clearly visible. She did not back down from anything. Sêvê left her mark in every town and village in Kurdistan. Wherever she went, she listened to the women, became their comrade and helped them. She experienced violence, but never let herself be intimidated. She always resisted."
"You will liberate Kurdistan"
Kuday had met the three women in cultural work. "They often came to see us. We participated in events together. It was 25 November, there was a demonstration because of that. We also prepared ourselves. We put on our traditional clothes and were about to tie our scarves around ourselves. Sêvê came and wrapped them around all our heads. When she tied mine around my head, she said: 'You young women will liberate Kurdistan'. That day brought us so much morale. Our joy increased. Her attitude gave everyone strength for the struggle."