We experience the tabooing of our bodies, our minds and our opinions every day, but we will neither remain silent nor silently accept what is happening to political activists worldwide! Freedom for all political prisoners!
Organized women will not be silenced!
Today Kurdish politician and feminist Ayşe Gökkan has been arrested in Amed (tr. Diyarbakir). The spokeswoman of the TJA (Tevgera Jinên Azad) women's movement was arrested on Wednesday at her home in Amed after arrest warrants were issued against her in one of the 215 trials. In this regard, she has already been arrested 83 times and has been on trial 600 times. Today, she was brought before the court together with TJA activist Zeynep Ölbeci for the opening of the arrest warrant and then transferred to the women's prison in Amed.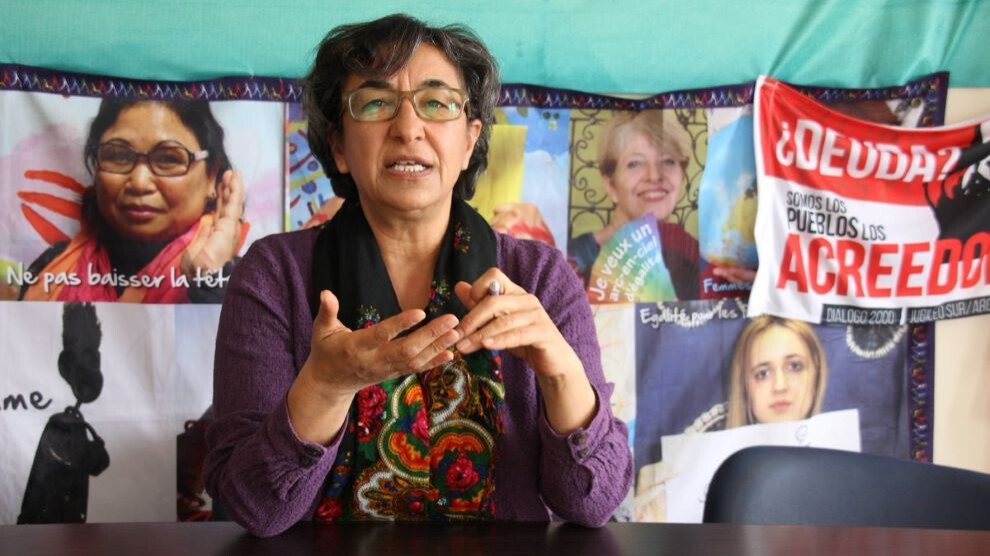 Ayşe Gökkan is a very well-known international activist who has been leading a tireless struggle for the democratization of society in Turkey and the Middle East. In international women's platforms and conferences, she has made a significant contribution to the fight against violence against women and for women's influential participation in political processes.
The arrest of the two activists is one aspect of the feminicidal policies of Erdogan and the fascist AKP/MHP regime to silence women. We condemn this brutal war against women fighting for a free society! As TJK-E (Kurdish Women's Movement in Europe), with our campaign "100 reasons to prosecute Erdogan!" we will discredit and demand accountability not only for the crimes against the murdered women, but also against those women whom the regime is afraid of and therefore wants to silence.
They can imprison more and more activists – we know that the reason for this is their fear of the Free Women's Movement (TJA), which is waging an unstoppable struggle against the regime of the patriarchal system!
We assure that we will never be silent until those responsible for their feminicidal policies are condemned!

TJK-E
Kurdish Women's Movement in Europe