The arrest warrant against TJA spokesperson Ayşe Gökkan has been executed, she was transferred to the women's prison in Amed. The women's movement has protested against the arrest in several cities in Turkey and Northern Kurdistan.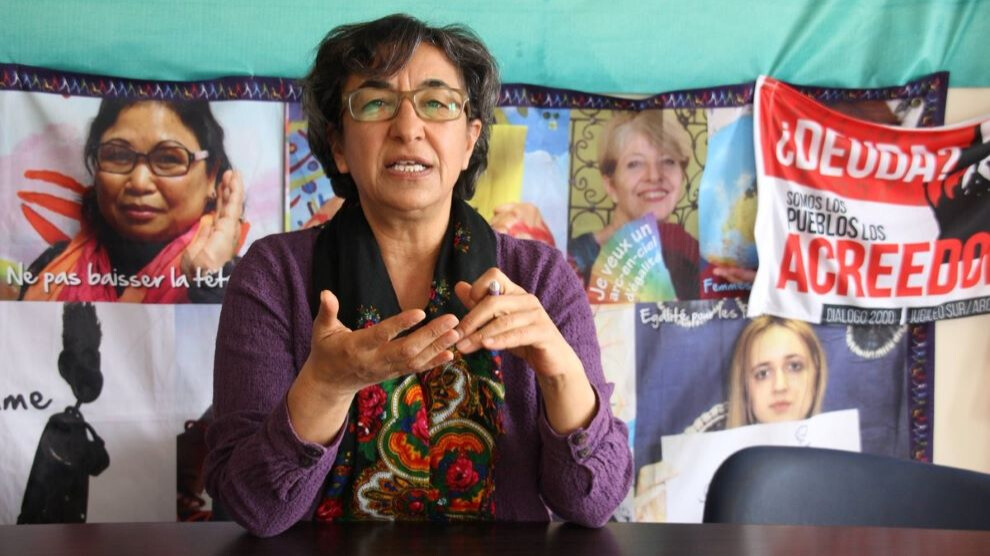 The Kurdish journalist and feminist Ayşe Gökkan has been arrested in Amed (tr. Diyarbakir). The spokesperson for the women's movement TJA (Tevgera Jinên Azad) was arrested on Wednesday at her home in Amed after an arrest warrant was issued against her in one of the numerous trials. Today, she was brought before the court for the opening of the arrest warrant and then transferred to the women's prison in Amed.
In several cities in Turkey and Northern Kurdistan, TJA activists and the Peoples' Democratic Party (HDP) protested against the arrest of Ayşe Gökkan. The protests were massively obstructed by the police. A rally in Amed could only take place in the front garden of the HDP's Payas (Kayapınar) district association. TJA activist Beritan Önen said that Ayşe Gökkan has dedicated her entire life to the women's liberation struggle and is being terrorised by the patriarchal rulers in Turkey for this. She said that the charges against her were brought using the usual "copy-paste" method of the prosecution. "The TJA is fighting to build a new life and will not be intimidated. We demand once again that not the women's movement but women killers and rapists be brought to justice. Those responsible for protecting these perpetrators also belong on trial. It is not misogynist politics that will win, but the organised struggle of women," said Beritan Önen. The rally demanded the immediate release of Ayşe Gökkan and TJA activist Zeynep Ölbeci, who was also arrested in the Kobanê trial on Wednesday.
Further protests took place in Mêrdîn, Şirnex, Adana and Mersin, among other places.